Disavow Links via New Google Tool For Power Users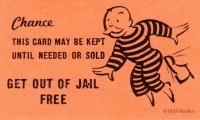 Google launched a tool to allow site owners to disavow links.
The tool itself if really easy to use. But Google doesn't want you to think that everyone should rush to use it right away. Google has been very clear that they consider this an advanced tool for "Power Users" and not something that everyone needs. In other words: people should be careful messing around with it.
Marty Note
Finally a way to protect your website from spammers who seek to bring its ratings down by linking to you from bad neighborhoods. New disavow links tools will help webmasters protect their websites from malacious link spam. Well done Google plugging yet another hole in the dam.  
See on level343.com