25 Reasons Why You MUST Have a Mobile Friendly Website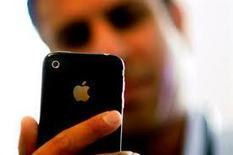 Just because your regular website doesn't have Flash on it, doesn't mean it's a mobile friendly Website.

Marty Note
Mobile goes like this: drip, drip, flood. Being ready for the flood is critical. The problem is the drip, drip makes marketers looking at their GA think the Mobile Revolution is going to happen later, tomorrow. Not so much, since only the tip of the mobile iceberg is the phone the revolution in data structure, responsive design and five other things is going on as I write this. If you wait for your GA numbers to say NOW you will be too late.
See on business2community.com