Looking For Inspiration? Curated Website Design Showcases Best Work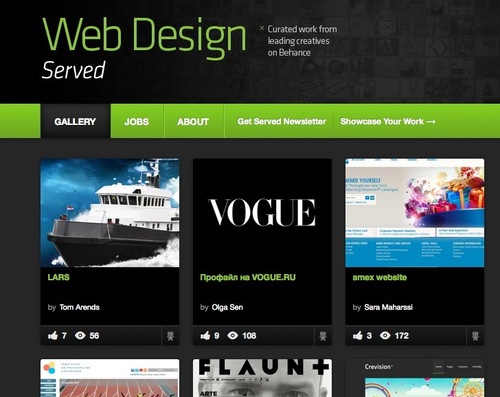 Robin Good: If you are looking for the best creative design inspiration around and a great example of content curation at work you may want to check out Web Design Served and the other sites which are part of the Behance Served Sites network.
The site showcases "curated work from leading creatives" from Behance and it is the fruit of a small team of human curators which you can get to know here: http://curation.masternewmedia.org/p/3524381153/why-curation-is-so-important-for-popular-content-sharing-sites-the-behance-story
The more than a dozen sites in the "curated" Behance network cover topics ranging from Motion Graphics, to Web Design, Illustration, App Design, Industrial Design and Digital Art.
Great inspiration. Great curation work. 8/10
Check them out:
http://www.webdesignserved.com/
http://www.industrialdesignserved.com/
http://www.brandingserved.com/
http://www.illustrationserved.com/
http://www.appdesignserved.co/
Martin (Marty) Smith's insight:
Great time saver vis @RobinGood since I look for inspiration all the time and usually end up picking through Google.
See on webdesignserved.com